MiFi Routers 4G LTE
MiFi steht für Mobile Wi-Fi. Ein MiFi ist ein Mobile Router, die möglicherweise mit einer SIM-Karte ausgestattet werden kann. Ein MiFi-Router der verfügt über eine Sim-Karte nimmt Kontakt mit einem Anbieter des mobilen Internets. Auf diese Weise erstellen Sie Ihren eigenen persönlichen "Hotspot".
4G-LTE-Routern gehören zu der vierten Generation-Routern, die die "Long Term Evolution Technologie" verwenden (LTE). Diese LTE-Technologie ist der Nachfolger von 3G Technologien wie UMTS, HSDPA und HSUPA. Download-Geschwindigkeiten von 125 Mb können möglicherweise geholt werden. Mit dieser neuen LTE-Technologie für mobiles Internet sind andere Anwendungen wie IP-Telefonie, online-Spiele und "HD-Stream-Medien" möglich. Die neueste Generation 4G LTE MiFi-Router sind sehr kompakt und stilvoll. Nachfolgend finden Sie den Bereich der 4G LTE MiFi Router auf Mifi-Hotspot.de.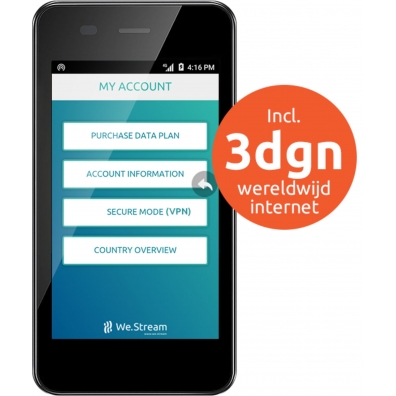 Coverage in 140+ Countries
Embedded Cloud Sim
Best Data rates world wide
Download 150 MBps
3 free day passes included
Secure VPN
Ausverkauft
Mehr Info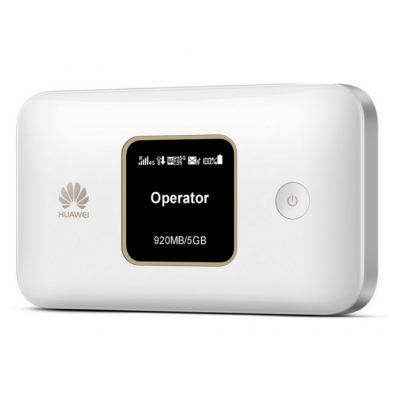 Sim free with Huawei Logo
Max 10 Wi-Fi devices.
Download speed 300 Mbps.
Upload speed 50 Mbps.
Netwerk 4G cat 6 LTE-FDD2600/2100/1800/900/DD 800 Mhz.
3G-850/900/1900/2100MHz en
2G-850/900/1800/1900 MHz.
External antenna 2xTS9
Auf Lager

Mehr Info
Simlock-free
Up to 32 Wi-Fi users
Download speed 300 Mbps
Network 4G LTE cat 6 LTE-FDD2600/2100/1800/900/DD 800 Mhz.
2G-850/900/1800/1900 MHz.
.
Auf Lager

Mehr Info
New!
Downloadspeed 300 Mbps
Upload speed 100 Mbps
LTE-FDD B1/B3/B7/B8/B20
Dual band wifi 2.4 and 5 Ghz
Automatic WiFi offload
Max. 32 devices at the same time
Battery capacity: 1500 mAh
Working time: up to 6 hours
Standby time: up to 350 hours
Micro USB connection
SIM card slot: micro SIM card
Simlock free
Auf Lager

Mehr Info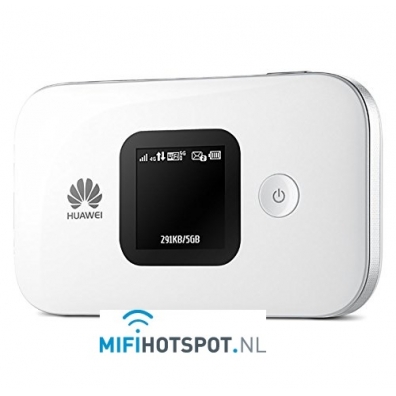 Simlockfree with Huawei Logo
Maximaal 10 Wi-Fi devices
Download speed 150 Mbps.
Network 4G cat 4 LTE-FDD2600/2100/1800/900/DD 800 Mhz.
Network 3G-850/900/1900/2100MHz and
2G-850/900/1800/1900 MHz.
Worldwide UMTS/WDCMA en EDGE/GPRS/GSM netw.
MicroSD card max 32GB.
External antenna Connection 2x CRC9
Ausverkauft
Mehr Info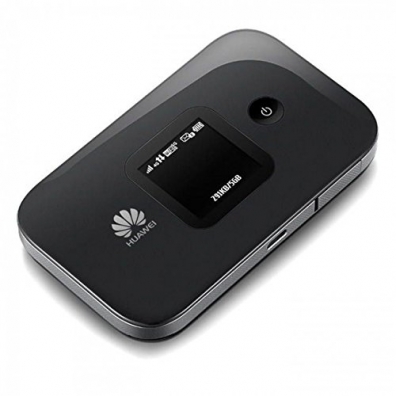 SIM free with Huawei Logo
Up to 16 Wi-Fi users
Download speed 150 Mbps.
Network 4G cat 4 LTE-FDD2600/2100/1800/900 /850/800DD MHz.
Network 3G 800/850/900/2100MHz
Lieferzeit 4 Tagen

Mehr Info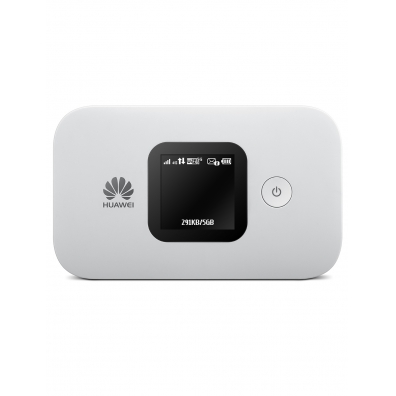 Unlocked with Huawei Logo
Maximum 16 Wi-Fi devices
Download speed 150 Mbps.
LTE 2600/2100/1800/ 900/800
3G 900 / 2100Mhz
Auf Lager

Mehr Info
Safe online shopping

Gratis Versand uber € 50

Bezahlen mit: