Properties
Description
Celerway GO is the compact, highly advanced, stable and mobile communication solution for various configurations and applications. Celerway GO CAT12 LTE dual modem router is produced from impact-resistant materials, while still being the only portable, battery-powered mobile CAT12 router of its type. Celerway GO delivers Gigabit class loadbalancing connectivity across several WANs. Aside from its powerful character Celerway GO is compact enough to fit in the palm of your hand and can easily be stowed in your laptop case, while still providing highly secured worldwide coverage. Moreover, Celerway GO comes with its own 10.000 mAh power supply. In this way, Celerway GO CAT12 Mi-Fi router is the typical router to work remotely thanks to its stable and optimal internet connection. If you travel regularly, the Celerway GO could be your solution to be online anywhere and anytime.
Celerway GO comes with two simultaneous CAT12 cellular modems offering more than fifty users an 'unbreakable' and high speed internet connection. Moreover, Celerway GO Mi-Fi router featers two GBit UTP ports both configurable as LAN and WAN. Whether you are at stationary locations or on the go, Celerway GO is your solution for an uninterrupted and secure access point to company resources and IT infrastructure. While solutions for common Mi-Fi devices and mobile enterprise SD-WAN routers fall short, whether in performance, security, reliability, portability, or manageability, Celerway GO excels on all fronts keeping teams connected and productive wherever they are, and reducing IT workloads while company data keeps being secured.
Celerway GO dual modem portable CAT12 router 950 Mbps provides you with a high performing portable communication solution for uninterrupted and rock-solid connectivity in different deployment scenarios. It provides a perfect and secure solution for employees in the field, remote offices, retail, and live events, delivers high class connectivity with resilience, security, and network visibility, making it a potentially indispensable part of your toolkit. Celerway GO multi-WAN router comes in 2 models:
Model 01: Single Modem, 2 Wi-Fi Radios 1x 2,4 GHz + 1x 5 GHz

Model 02: Dual Modem, 2 Wi-Fi Radios

1x 2,4 GHz + 1x 5 GHz
Moreover, Celerway GO portable MiFi router is equipped with the 10.000 mAh battery enduring up to seven hours. In this way, you easliy can work on the go without external power. In addition, Celerway GO model-01 and model-02 includes two Wi-Fi radios. The model-01 and model-02 each come with two seperate radios (1x 2,4GHz Wi-Fi b/g/n and 1x 5GHz a/b/g/n/ac) also configurable as a WAN connection (Wi-Fi WAN). Celerway GO router runs on the high-speed 4G LTE network and seamlessly connects with various applications.Therefore, Celerway GO CAT12 LTE offers you the solution for critical processes, such as a powerful and high speed internet connection while being in the road, for streaming services, reporting of live events, etc. Easily configure Celerway GO using up to five WAN connections (two cellular) with a maximum of 950 Mbps loadbalanced throughput.
Learn more about Celerway GO on Celerways homepage.

CelerwayOS Nimbus en Phantom
CelerwayOS is the Open Source software application ensuring flexibility, realibility and security. Running on little processing power CelerwayOS delivers high performance routers. As mobile technology evolves rapidly with 5G and beyond Celerway chooses for a 'mobile-first' approach.
Celerway Nimbus and Celerway Phantom are considered to be key components of CelerwayOS. Celerway Nimbus provides users with the opportunity to easily configure and deploy a large number of routers remotely. Nimbus comes with a comprehensive suite of performance indicators, analytics and alerts, which enables real-time monitoring and management of devices running CelerwayOS. For example, Celerway Nimbus enables users to quickly configure large-scale implementations online, which accelarates the onboarding process of external administrators. The comprehensive set of quality indicators, analytics, and alerts authorizes remote controllers to perform real-time monitoring, reducing the time spent managing devices.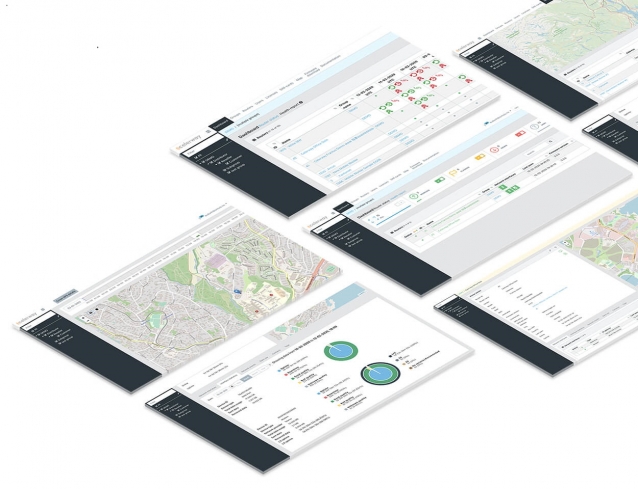 While ensuring uninterrupted high speed VPN connectivity Celerway Phantom enables dynamic VPN load balancing and seamless switching between multiple networks. In this way, set up a flexible, secure, and reliable network connection without loss of data. Any hardware router or virtual device can function as a hub or branch, or both, while each branch can connect to multiple Phantom hubinstances. The most optimal hub instances will automatically be selected by Celerway Phantom. In addition, Celerway Phantom can be deployed on location or in the cloud providing its users with an uninterrupted high-speed VPN and site-to-site communication across multiple simultaneous networks of any type.

Celerways SD WAN, multi-WAN routers, and M2M devices are powered by CelerwayOS providing the best price-quality ration in their class. Competitively priced, Celerway routers are the perfect solution for large deployments in transportation, retail, marine and other challenging enviroments.

Learn more about the Celerway technology.
Learn more about uninterrupted and high-performing connectivity on the Celerway website.
In the box:
1x Celerway GO CWY-M5.1-E2L1W2B CAT12 router single modem
EAN 7090049150500 Model 01
1x USB Charger 5 VDC 3A
2 x 2dBi 4G LTE Antennas (4G LTE)
1x QS Manual Engels
1x Celerway Nimbus subscription: 1 years
1x Celerway Phantom subscription: 1 years
1x Hardware warranty: 1 years