Properties:
Description:
The Celerway Cumulus CAT 6 SD-wan router is designed to be an affordable cellular router for large-scale deployments. One of its most important features is the robust housing, which is made of impact-resistant materials. In this way, the Celerway multi-WAN router 300 Mbps M2M is able to endure extreme and critical conditions, such as shocks, vibrations and extreme temperatures.
With the robust and intelligent Celerway Cumulus Dual 4G multi-WAN router you realize reliable point-to-point or point-to-multi WAN connections for critical processes such as primary internet, video surveillance, vehicle communication, and on-road communication in campers, on yachts, in police cars, fire trucks, ambulances, ATM's, POS devices etc.
The Celerway Cumulus router comes with 5x Mbit UTP ports that are configurable as LAN and WAN ports. The Wi-Fi b/g/n is single band on 2,4 GHz and is also configurable as a WAN connection (WiFi-WAN), which makes this Celerway Cumulus Dual M2M router very suitable for high speed and reliable internet. The router runs on the 4G LTE network to seamlessly connect to various Machine to Machine (M2M) and vehicle applications in the industry. Also, the Cumulus industrial router contains an external gps connection and an input of 12-28V DC.

CelerwayOS Nimbus en Phantom
CelerwayOS is the Open Source software application ensuring flexibility, realibility and security. Running on little processing power CelerwayOS delivers high performance routers. As mobile technology evolves rapidly with 5G and beyond Celerway chooses for a 'mobile-first' approach.
Celerway Nimbus and Celerway Phantom are considered to be key components of CelerwayOS. Celerway Nimbus provides users with the opportunity to easily configure and deploy a large number of routers remotely. Nimbus comes with a comprehensive suite of performance indicators, analytics and alerts, which enables real-time monitoring and management of devices running CelerwayOS. For example, Celerway Nimbus enables users to quickly configure large-scale implementations online, which accelarates the onboarding process of external administrators. The comprehensive set of quality indicators, analytics, and alerts authorizes remote controllers to perform real-time monitoring, reducing the time spent managing devices.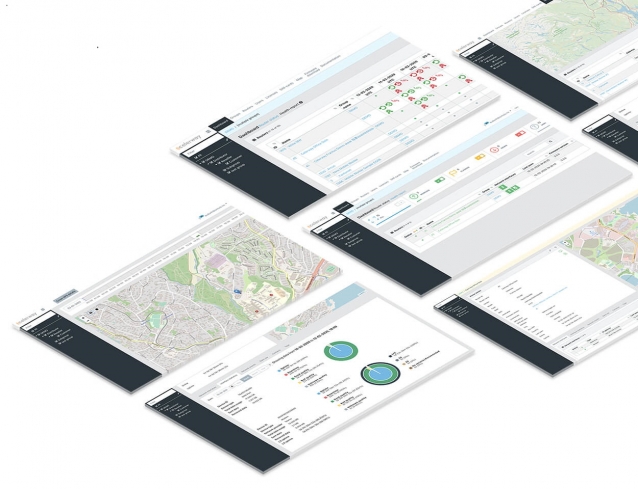 While ensuring uninterrupted high speed VPN connectivity Celerway Phantom enables dynamic VPN load balancing and seamless switching between multiple networks. In this way, set up a flexible, secure, and reliable network connection without loss of data. Any hardware router or virtual device can function as a hub or branch, or both, while each branch can connect to multiple Phantom hubinstances. The most optimal hub instances will automatically be selected by Celerway Phantom. In addition, Celerway Phantom can be deployed on location or in the cloud providing its users with an uninterrupted high-speed VPN and site-to-site communication across multiple simultaneous networks of any type.

Celerways SD-WAN, multi-WAN routers, and M2M devices are powered by CelerwayOS providing the best price-quality ration in their class. Competitively priced, Celerway routers are the perfect solution for large deployments in transportation, retail, marine and other challenging enviroments.

Learn more about the Celerway technology.
In the box:
1x Celerway Cumulus 3YP-CWY-M1.5-E5L1W1-CAT6 router
EAN 7090049150029
1x Power supply 12 VDC 2A
2x 5dBi Wi-Fi Antennas (2.4 G)
2x 2dBi 4G LTE Antennas (4G LTE)
1x Gps antenna
1x QS Manual Engels
1x Celerway Nimbus subscription 3 years
1x Celerway Phantom subscription 3 years
1x Hardware warranty 3 years